Als je dagelijks op een universiteit rondloopt, dan sta je er niet zo bij stil dat de 'gewone mens in de straat' een redelijk cliché beeld heeft van hoe een wetenschapper er uitziet. Zoek voor de grap maar 's op de term 'scientist' op Google, en je krijgt een idee (ook veelzeggend zijn de door Google gesuggereerde gerelateerde zoektermen: mad scientist – cartoon scientist – scientist in lab – scientist clipart – funny scientist):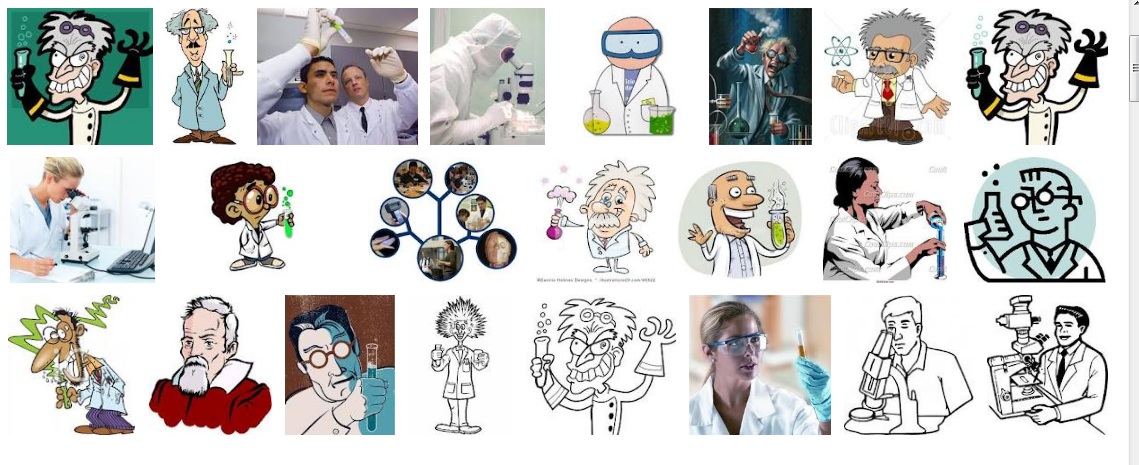 De term 'wetenschapper' doet 't wel iets beter, maar 't levert ook nog
niet het beeld op dat we dagelijks om ons heen zien op de
universiteit: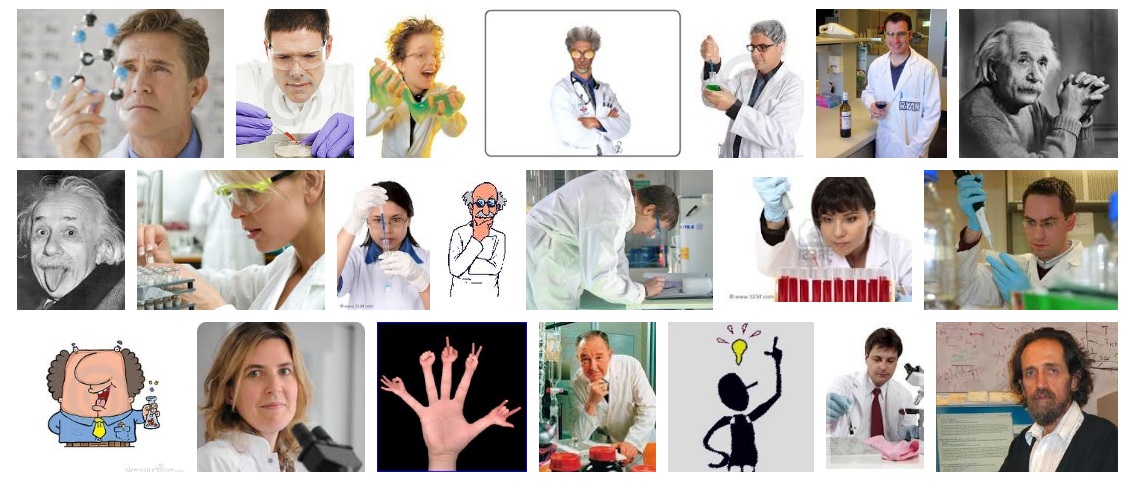 Er zit dus wat ruimte tussen werkelijkheid en perceptie, zoals dat heet. Ik zeg niets nieuws hier, het is in wetenschapscommunicatiekringen al lang bekend, en daarom doet men veel moeite om 'echte wetenschappers' het publiek in te sturen om te laten zien dat het ook maar gewone mensen zijn.
This is what a scientist looks like


Met Social Media is ook te werken aan verandering van het clichébeeld, en in de Volkskrant van zaterdag 4 februari 2012 stond een klein stukje over de Tumblr-site This Is What A Scientist Looks Like. Volgens Wikipedia: 'Tumblr (stylized as tumblr.) is a microblogging platform and social networking website that allows users to post text, images, videos, links, quotes and audio to their tumblelog, a short-form blog.'
Mad scientist
De blog This is what a scientist looks like is niets meer dan een verzameling foto's met onderschrift van echte wetenschappers. Zoals eentje van een opgedoft stel op weg naar een feestje: 'We are scientists and we clean-up very nicely', een trouwfoto, een vader op de bank met z'n kinderen 'Look at that scientist reading to his kids', en foto's van wetenschappers in een lab, of in een veld, bij CERN, op vakantie, etc. Wat een heerlijke verzameling herkenbare, gewone mensen! Geüpload door al die wetenschappers zelf om dat clichébeeld te bestrijden op een – wat mij betreft – erg sympathieke en humoristische manier.
Gelukkig staat er ook nog een echte 'mad scientist in his lab with a white lab coat on' tussen de foto's. Anders zou de overgang en de desillusie wel heel erg groot zijn. 🙂